LAST CHANCE - GET DELUXE QUICK STUIDO FX 2.0 WITH DEVELOPER LICENSE (DISCOUNTED PRICE!)
What if We Took $10 off The Price?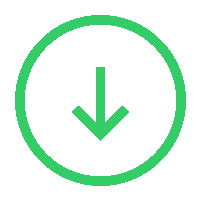 You See This Only Once.  if You Leave This Page Now, You Will Never Get to See This Offer Again.
Get Your 75% Special Discount For 270+ Additional Deluxe Packs & Mega Bonuses With FULL Developers Rights Now!
Now You Too Can Charge Between $297-$997 Per Minute!
Feel Free to Contact Me! Anytime! :)
Arif Chandra
Skype : seven.chandra
www.vidinstant.com
© 2022 Vidinstant.com - Quick Studio FX - All rights reserved.
This website in no way is affiliated with facebook or any facebook entities. Once you leave facebook the responsibility no longer is on their site. We make every attempt to clearly state and show all proof. We do not sell your email or any information. CAN-SPAM compliant. If you have any questions please feel free to arifchandra@vidinstant.com. All trademarks and logos are the property of their respective owners. This site and the products and services offered on this site are not associated, affiliated, endorsed, or sponsored by any business listed on this page nor have they been reviewed tested or certified by any other company listed on this page. The results shown are not typical and results will vary based on your market, your efforts, competition and many other factors outside of our control. 
HERE'S WHAT YOU GET WITH THIS EXPANSION DEAL.
Deluxe Youtube End Screen
Deluxe Beauty Virtual Set
Deluxe Education Studio Set
Deluxe Finannce & Inverstment Studio Set
Deluxe Health & Medical Studio Set
Deluxe Marketing Studio Sets
Deluxe Travel Studio Sets
Deluxe Virtual Meet Template
Deluxe Monitor Add On Template
Deluxe Breaking News Template
Deluxe Travel Studio Sets
​